| | |
| --- | --- |
| Posted on May 6, 2019 at 8:35 AM | |
Juggling Your Business And Being A Parent
If we were to believe everything we read on our social media news feeds, our ideas of parenthood would be far more skewed than they already are. We're led to believe that despite working tirelessly, whether we run our own business or someone else's, that we should still be pushing our well-behaved children in their designer prams while sipping an exquisite coffee made from environmentally friendly coffee beans, chatting about the weather with our equally 'together' friends. Oh how far removed from real life these views are but let's face it, our views of running our own business and starting from scratch aren't too dissimilar are they? From our dreams of plush headquarters to customers simply making their way to our doors; our heads are filled with glamour and a sense of ease about it all as we scroll through our latest go-to from which we measure our lives. The question is, is it actually reality? In short…no.
Parenthood And Business: Tough But Not Impossible
While these images of beauty and serenity are something we all strive to achieve, they aren't reality. Anyone in business knows it's hard; in fact it's down right tough at times. In spite of that, it isn't impossible. Being a parent, especially a new parent and juggling a business or a start-up can be incredibly rewarding; tiredness and self-doubt aside. To help, I've listed a few helpful considerations, things I wish I had of known, to ensure you're making the most of both roles in your life and the success you want is more than a mere day dream.
Top Tips To Help You Succeed
·         You Don't Have To Have All The Answers – when you look at huge success stories in life, from Bill Gates to Oprah Winfrey, do you think they got everything right from the start? Do you think they had the answers to everything from the very beginning or do you think they simply had the tenacity to go in search of the answers when they didn't have them? Some may say that not having all the answers puts you in a much better position as it keeps you curious, always on the lookout for new information and this is never a bad thing. Simply acknowledging the fact that you don't have the answers makes you far more open to learning new things and overcoming any problems that could arise from matters within your business to juggling parenthood around that conference call.
·         Know That Asking For Help Isn't A Sign Of Weakness – so many people struggle because they're too proud to ask for help. Why? When you feel like you're struggling, it's critical to ask for help. Whether you need help to fix a problem or need to look at outsourcing some of your duties, asking for help is not a sign of weakness. The opposite in fact as it shows you have the strength to recognise areas within your business/home that could do with attention from someone else allowing you to focus on other areas of importance. Outsourcing your marketing for example could allow you to focus your attentions more on raising your little one. From bespoke leaflet distribution services to social media advertising and marketing plans, utilising some of our services could ensure you get to focus on other areas you may find need more attention, such as your little ones upon returning from school for instance.
·         Celebrate The Little Moments As Well As The Big Ones – so many of us simply focus on the huge achievements in front of us and forget to celebrate the small ones. While it's never wrong to celebrate the big moments, it is wrong to totally ignore the small ones. They may be small achievements but they're achievements nonetheless. It's the small moments that really add up to something special.
·         Be Present – while it is true that starting and/or running a business requires a great deal of your time, simply taking time out to finish your little one's puzzle or to bounce on the trampoline will not completely ruin your success. The total opposite in fact. Spending those small moments with your child when you may not necessarily have the time will give you that much-needed injection of happiness and time out that nothing else can. Those special moments are what will remind you of just why you're doing this in the first place.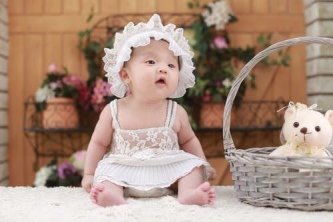 If you'd like more information on outsourcing some of your company services, simply contact me today over at
www.cheshire-marketing.co.uk
. Spare yourself the time to do what really matters. Rid yourself of mental and physical exhaustion and focus on the areas of your business that really need your attention.
Categories: 2019
/